Claws, a new comedy drama series on TNT, takes a look at the life and crimes of five women who work at a Florida nail salon. Starring Niecy Nash and Karrueche Tran. Read more...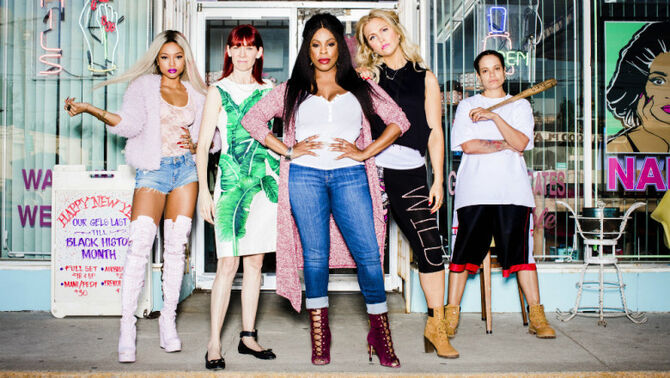 Cast
Niecy Nash as Desna
Karrueche Tran as Virginia
Carrie Preston as Polly
Jenn Lyon as Jennifer
Judy Reyes as Quiet Ann
Jack Kesy as Roller
Trailer

This is a wiki, a website that anyone, including you, can edit. Go ahead, try it out! Use the buttons below to create your first episode and character pages.
Create an article about an episode by typing the title below:

Create an article about a character by typing the title below:

Create an article about a whole season by typing the title below:
Pages created so far